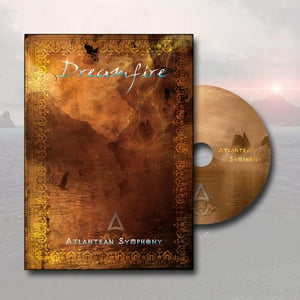 £

8.00
The debut Dreamfire album re-release with 2 exclusive CD only bonus tracks and updated artwork.
The bonus tracks are a haunting version of Beethoven's 'Moonlight Sonata' - arranged for piano and storm for a perfect fusion of nature and mysticism, and a new, longer, reworked, re-imagined and re-recorded version of An Epitaph Engraved In Water MMXIV.
59 minutes of minutes of immersive, dynamic music to take you beyond the earthly realm, into the very essence of infinity...
The album comes in an exclusive antique book format
(19cm x 14cm)
"Music that holds the keys to unlock your mind, that can set your imagination free to fly" - Zero Tolerance Magazine